Note: This section contains mostly photos of Ian at work or on tour.

For more personal photos, see our other photo section as well as Ian's acceptance speech for the Elizabeth Mrazik-Cleaver Award.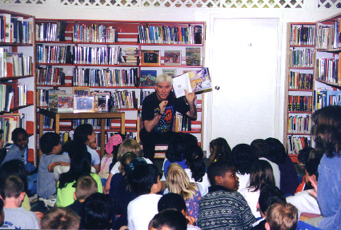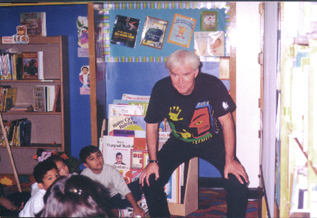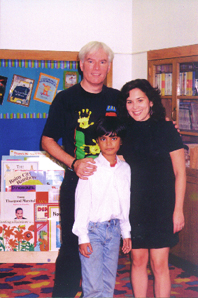 Ian visits New York City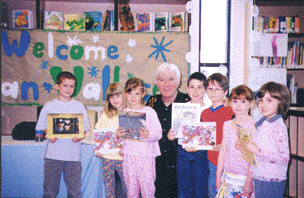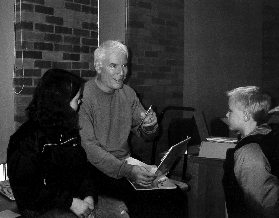 Young Authors Conference, Barrie, Ontario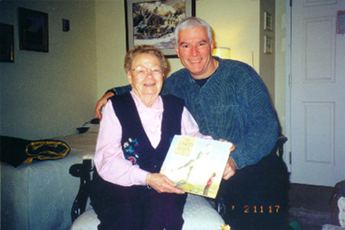 Ian's oldest fan, Gretchen Eager (97 years young now!)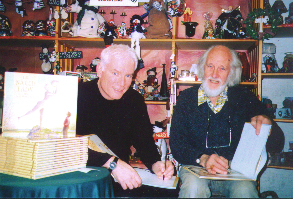 At the launch of The Naked Lady with artist Pieter Doef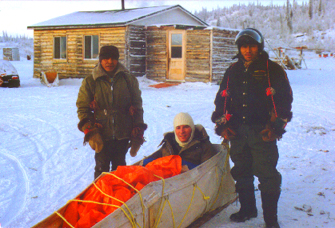 Ready to set off on a caribou hunt, Snare Lake, NWT, November 1986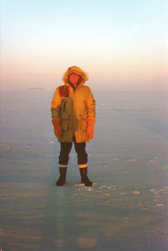 Standing on the Arctic Circle, Coppermine, NWT, November 1986
Children's Book Week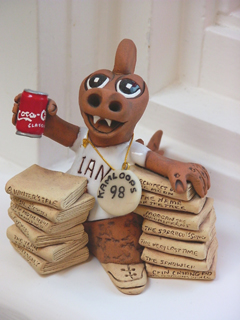 A gift from the Kamloops (BC) Children's Literature Roundtable
for presenting at "Sage Celebrations '98"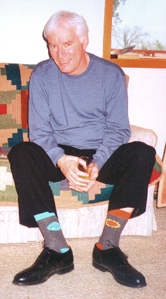 The socks are a gift from Ian's friend Mae Green